Ultra-Portable Phoropter
Buy now for

$699.00


Pay as little as $69/month with FuturePay
Running visual acuity tests has never been so simple. With a quick setup, an eye care professional can easily validate and refine refractions. The Netropter operates for both distance and reading tests as well as monocular and binocular readings and fully replaces trial lens kits. It is designed to be used in the patient's hand instead of on a supporting structure. It is lightweight and the lenses are molded and polished with high-precision tools to get them the closest to their labeled power. 
More information: here.
Schedule an on-line demo: here.
Downloads & References: 
See it in Action!
Products Overview Video (Webinar style)
Technical Specifications
| | |
| --- | --- |
| Technology | Trial Lens Stack (25 lenses per eye) |
| Measuring Wavelengths | ~350nm to ~750nm (Broadband) |
| Sphere Range | -10.75 to +5.00D, 0.25D increment |
| Cylindrical Range | 0 to -6D, 0.25D increment |
| Axial Range | 0 to 180, 1 degree increment |
| Pupillary Distance Range | 52 to 72mm, 1mm increment |
| Visual Field | ~20 Degrees (14mm aperture) |
| Acuity Measurements | Binocular and Monocular |
| Vision Test Type | Distance and Readers |
| Device Dimensions | 5.0cm x 7cm x 10cm (550g) |
| External Processing Unit | None |
| Setup Time | 10 seconds |
| Coatings | Anti-Scratch, Anti-Reflective (Optically Sealed) |
| Calibration Requirements | None |
| Power Requirements | None (Manual Setup of Lenses) |
| Specialized Furniture Requirements | None (Handheld) |
| FDA Status | Product Listed as Class 1 exempt |
| Clearance in Europe | CE marked per applicable requirements of Europe's Medical Device Directives |
Who is using it?
With over 170,000 connected exams in 97 countries, our devices are being used from the highest-end eye care provider in NYC to remote villages in the developing world. All seamlessly integrated with our Insight platform.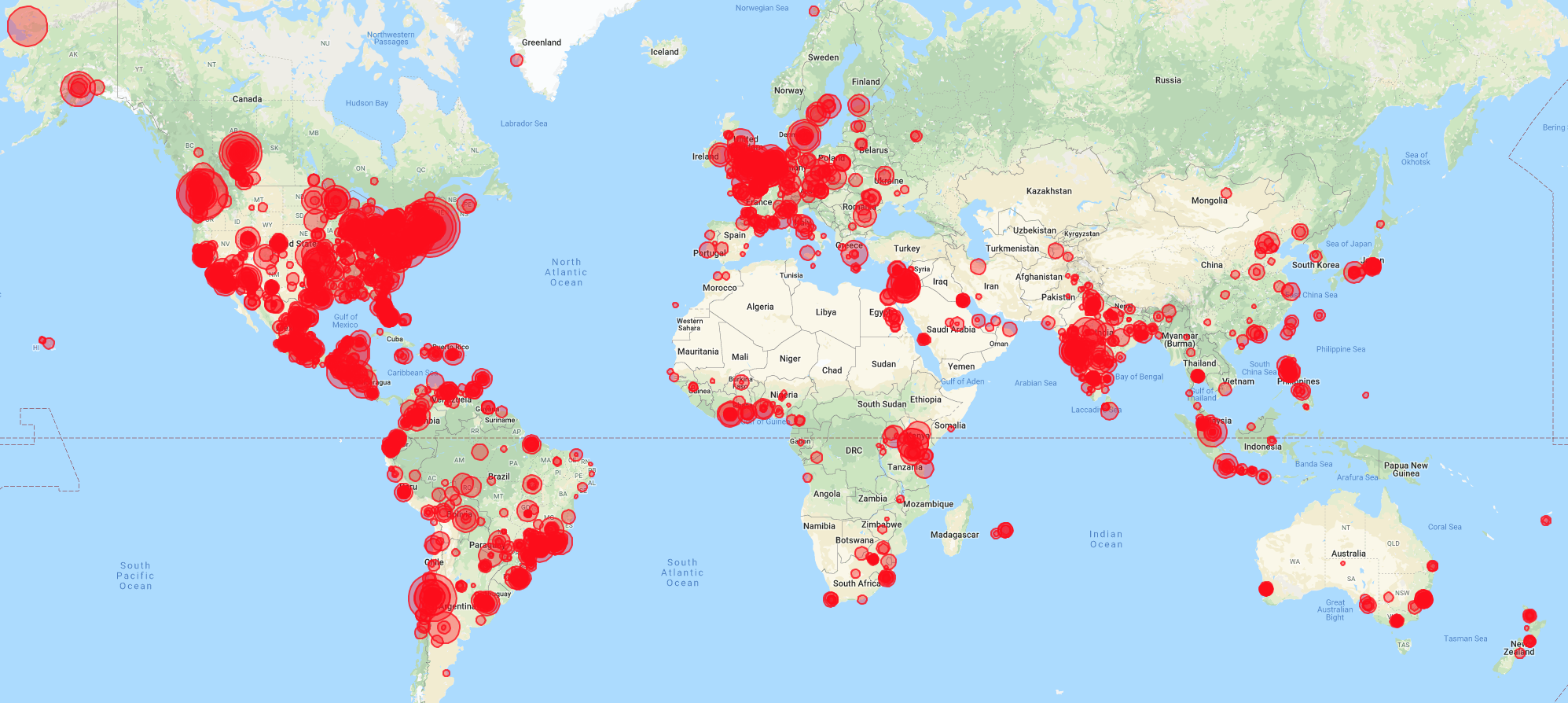 Schedule an on-line demonstration
Get your new Portable Phoropter
Netropter, the handheld phoropter
Incredible technology, amazing price

$699.00



Check out our Best Seller
Complete Mobile Refractive Set:
Lensometer, Autorefractor, Phoropter, Printer and Travelling Case
All in one for just
$2,939.00
Ideal for mobile clinics, this all-inclusive kit takes your practice on the road to remotely conduct refractions and collect the basic measurements required for glasses. This kit combines the Netra (Refractor), the Netrometer (Lensmeter/ Focimeter), and the Netropter (Acuity validation) in a small travelling case to curate a truly unique vision testing experience at the cutting-edge of mobile technology.